40 Under 40 L.A.: Industry Stars Are Rising in the West
Raise a glass to '40 Under 40' honorees at L.A. TV Week event June 21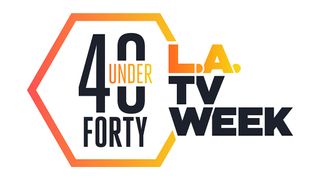 The media and entertainment industry has no shortage of rising stars and established veterans making their mark between their college years and when they turn 40. For more than a decade, Future plc's Multichannel News, along with Broadcasting+Cable and Next TV, have been shining a spotlight on a select cadre of these executives below a certain age across a range of content production, distribution and related businesses as the industry has evolved and expanded.
More recently, we have celebrated their accomplishments in the best way, with a party, and the next one will take place the evening of Wednesday, June 21, at the Sofitel Los Angeles, closing out L.A. TV Week. For more information about the 2023 honorees and the event on June 21, please visit latvweekevents.com.
Honorees were chosen after a nomination and judging process.
Representing a range of companies and responsibilities, these men and women are helping to lead media in new directions, wherever the viewers are.
Meet the 2023 "40 Under 40" in Los Angeles, in alphabetical order.
Alissa Bachner
Executive VP, Development
Tomorrow Studios
Since joining Tomorrow Studios, an ITV Studios partner, Alissa Bachner has developed and produced compelling television dramas with storylines that tackle class warfare, climate change, female empowerment, body image, how far one would go for love and more. Plus, she's a champion for indie, female, voice and book-driven projects, bringing them to a broadly commercial company with globally recognized IP. Since 2016, she has been producing Snowpiercer, starring Jennifer Connelly and Daveed Diggs. Other series include Physical, starring Rose Byrne, and Let the Right One In, starring Demián Bichir. Known for her hands-on, calm style, Bachner continues to champion a wide array of voices and to produce series with global appeal. Before Tomorrow Studios, Bachner served as VP of TV development at Peter Berg's Film 44, where she oversaw the development slate for deals at Fox and HBO. A graduate of Boston University, Bachner began her career at ICM before shifting to TV production, working on series including Scrubs and Detroit 1-8-7, both for ABC.
Fanny Baudry
Managing Director
Wheelhouse DNA
Fanny Baudry is managing director of Wheelhouse's digital-first and influencer arm, Wheelhouse DNA, where she leads intellectual property development and production and oversees the company's day-to-day operations. Wheelhouse launched DNA in 2020 and CEO Brent Montgomery tapped Baudry, then Wheelhouse's VP of business development, to launch the division that serves as a home for emerging talent. DNA creates and produces content for all platforms from creators across the digital landscape. At DNA, Baudry has shepherded such series as Facebook Messenger's Cookin' with Brooklyn, starring Brooklyn Beckham; the podcasts Dark History with Bailey Sarian and Discovery's Curiosity Daily; and Viceland TV series Tumbleweeds with Killer Mike. Prior to Wheelhouse, Baudry was head of content and development at Scooter Braun's The Creative Studio. Before that, she served as VP of global acquisitions formats and programs at Banijay, responsible for building the acquisitions division and acquiring nonscripted formats for the company's subsidiaries including Bunim/Murray, Air Production and Nordisk Film TV.
Adam Bergman
Group VP, Advertising & Data Sales
Vizio
Adam Bergman is responsible for the go-to-market strategy for Vizio's Platform Plus Ads business, a platform with one of the largest connected-TV footprints in the U.S. His role includes building brand and agency partnership strategy, as well as informing product and marketing decisions. He helped launch YuMe's connected television suite, driving advertisers to consider the relationship between OTT and traditional TV investments. From there, he led partnerships and strategy at The Daily Beast. That path led him back into the data, measurement and OTT community via a leadership post at Samba TV. He helped launch Vizio Ads in 2019 with the company's chief revenue officer, Michael O'Donnell, and has helped scale platform revenue to over $300 million in 2022. He also oversees Inscape, the ACR data division of Vizio. At NAB Show in April, Vizio was awarded with a Technology & Engineering Emmy Award for Extraction of Granular Census Level Behavioral Data using ACR.
Evan Bregman
General Manager, Streaming
Tastemade
Evan Bregman is responsible for driving viewership and growth of Tastemade's streaming business. Since joining the company in 2022, he has overseen a jump of 10% in viewership and 12% in revenue on Tastemade's streaming channels. Tastemade's streaming business reaches viewers in four languages in more than 50 countries and is available in more than 140 million television homes worldwide. This year, he oversaw the launch of the company's fourth 24/7 streaming channel, Tastemade Home, on Samsung TV Plus, YouTube TV, Amazon Freevee, Tubi and Sling TV. He also oversaw the premiere of several original series, including Weekend Refresh starring Tia Mowry and The Curious Chef with Stephanie Izard. Tastemade streaming ended the year on a high note, setting new all-time highs in monthly revenue and watch time. Prior to joining Tastemade, Bregman was
VP, head of business operations at Rooster Teeth, the gaming lifestyle brand, where he oversaw strategic operations for its direct-to-consumer business.
Michelle Byars
Senior VP, Development
ITV Entertainment
At ITV Entertainment, part of ITV America, Michelle Byars oversees all stages of development — from paper to casting, presentation and pilots — across the company's slate of formats, series and specials for streaming, broadcast, cable and digital platforms. Most recently, Byars was instrumental in the development and sale of the Nikki and Brie Bella-hosted Twin Love for Amazon Studios, and currently has other projects set up with platforms including Netflix and Peacock. Other ITV Entertainment series include Love Island (Peacock), Queer Eye (Netflix), The Chase (ABC) and Hell's Kitchen (Fox). Prior to ITV Entertainment, Byars spent eight years at Turner Entertainment, most recently serving as senior director of unscripted, series and live events. She was part of the core team at TBS that relaunched its unscripted business with Drop the Mic (hosted by Method Man and Hailey Bieber), Snoop Dogg Presents the Joker's Wild, The Misery Index and Shaq Life. She also managed special events and awards properties including annual AFI Life Achievement Award tributes and the Screen Actors Guild Awards.
Kimberly Caraig
Account Executive
Fox Corp.
Kimberly Caraig joined the Fox Ad Sales division in 2017 as one of the organization's first integrated linear and digital account executives, focusing on clients and agencies in Los Angeles. Her strong internal and external relationships yield opportunities to maximize linear and streaming revenue across Fox Entertainment and Fox Sports. Prior to joining Fox, Caraig was an account executive at CBS, first at CBS Sports Network and then segueing to CBS Interactive. She previously served in sales planning roles at Discovery Communications and FX. She started her career in ad sales at Comedy Central and Spike TV. Caraig serves as a mentor to account managers and associates across the Fox Ad Sales division, and also supports various organizations, including Project Sunshine at Children's Hospital L.A., Walk on Water — Surf Therapy for children with special needs and GRLSWIRL Skate Boarding mentorship for youth in underserved communities.
Colin Davis
Executive VP of Comedy Development
Sony Pictures Television Studios
Colin Davis oversees development of comedies for all platforms for Sony Pictures Television Studios. He recently joined Sony from Roku, where he was head of scripted originals for The Roku Channel, its free ad-supported streaming service. In that role, he led a team of creatives building and launching Roku's move into original programming and spearheaded the production and rollout of successful series including the reboot of Reno 911! and Die Hart 2: Die Harter starring Kevin Hart. Notably, he greenlighted and shepherded the feature film Weird: The Al Yankovic Story, starring Daniel Radcliffe. Before joining Roku, Davis led scripted programming for the short-form streaming service Quibi and spent four years in comedy development at Turner, where he most notably championed Search Party. Davis started his television career at Fox Broadcasting. He is based at the Sony Pictures Studios lot in Culver City.
Alessandra Donadelli
VP, Business Development
Warner Bros. Discovery
At Warner Bros. Discovery, Alessandra Donadelli is responsible for overseeing growth partnerships for Max and Discovery Plus. In this role, she leads a fast-paced, cross-divisional team focused on launching growth initiatives that drive subscribers and revenue within the OTT space. She is also responsible for cultivating relationships with marketing, finance, legal, product and establishing processes to integrate Discovery Plus into ad sales partner outreach. Prior to this role, Donadelli was director of partnership strategy at Disney Plus, where she established guidelines and frameworks to evaluate and prioritize partnership initiatives, resulting in enterprise wholesale deals and co-marketing programs. Donadelli has also held roles at Fox Networks Group and Fox International Channels. She sits on the board of FEME (Female Executives in Media and Entertainment) and is actively involved in the mentorship and development of young professionals both within and outside of Warner Bros. Discovery.
Rebecca Evans
Executive VP, Nonfiction Content
Campfire Studios
Rebecca Evans has produced across all genres of nonfiction television,
from shiny-floor shows to reality TV and premium documentaries. Recent credits include Hulu's WeWork: Or the Making and Breaking of a $47 Billion Unicorn, named Outstanding Business and Economic Documentary at the 2022 News & Documentary Emmy Awards; HBO Max's Low Country: The Murdaugh Dynasty, The Way Down: God, Greed and the Cult of Gwen Shamblin and Heaven's Gate: The Cult of Cults, as well as FX's Hysterical and CNN's The Lost Sons. While at Campfire Studios, a premium scripted and nonfiction production company run by film producer and CEO Ross Dinerstein, Evans's work has led to the sale of more than 20 series and films, all of which she's overseen creatively. As of late last year, she had projects in production for platforms including HBO Max, Netflix and Hulu. Her expertise spans development and production, and Campfire's yearly unscripted output has more than tripled during her tenure at the company.
Daniel Farkas
VP, Distribution Strategy and Content Planning
Sony Pictures Television
Daniel Farkas works cross-functionally to maximize the domestic financial performance of Sony Pictures Entertainment's features and TV series following their initial theatrical or first-run exhibition. This includes valuing demand for Sony's content across transactional retail platforms and licensing partners, determining windows and pricing, and advising on key deals. He leads SPE's efforts to redefine the studio's theatrical windowing strategy. He was part of the team that negotiated SPE's pay-one and pay-two deals in the U.S. and is outlining its presence in the premium video-on-demand space, working with the Motion Picture Group to test and evaluate new approaches to the at-home offering. Since the merger of SPE's Home Entertainment and licensing divisions, he has established an integrated approach to catalog management that optimizes returns across the digital, SVOD and AVOD businesses. After joining SPE in 2013, Farkas advanced within its Home Entertainment division, focused on structuring and executing SPHE's go-to-market approach. Farkas began his career as a management consultant with The Monitor Group (now Monitor Deloitte).
Falon Fatemi
CEO and Co-Founder
Fireside
Falon Fatemi co-founded Fireside, an interactive entertainment app, with fellow serial entrepreneur Mark Cuban in 2021. Fireside "is the first interactive web free streaming platform that really puts the power of a production studio in the palm of your hand," Fatemi said alongside Cuban last August at the Podcast Movement conference in Dallas. She cited a cooking show where you not only watch, but cook along in real time with the chef, ask for substitute ingredients and then turn your camera around and appear on the stage to show off your end product as an example of what Fireside aims to provide. Fireside hopes to gain access to smart TVs, Fire TV, Apple TV and Roku via its acquisition of technology provider Stremium, as TechCrunch recently reported. Fatemi previously was the founder and CEO of Node Inc., an artificial intelligence platform that was sold to SugarCRM in 2020. She reportedly was the youngest employee ever hired by Google (at 19) when she joined the company in 2005.
Mike Fazzino
Principal, Content Acquisition, WW Major Studio Licensing Strategy
Amazon
At Amazon Studios, Mike Fazzino is responsible for much of Prime Video's worldwide licensing of third-party content, having closed more than $1 billion in licensing deals with Warner Bros. Discovery, Paramount Global, BBC, MGM and more for iconic series and movies including The Lord of the Rings, the James Bond franchise, The Big Bang Theory, Supernatural and Two and a Half Men. He also helped build and manage Prime Video Direct, Prime Video's distribution service for independent films, helping thousands of filmmakers find distribution opportunities for their projects on SVOD, TVOD and AVOD. He is a member of the Television Academy and holds an MBA from Cornell's Johnson School of Management (where he was editor of the Cornell Business Journal) and a bachelor's degree from Sacred Heart University. While he's based in Los Angeles, he has also traveled for Amazon frequently and has spoken at film festivals including Sundance, SXSW and TIFF.
Laura Foster
VP, Product Marketing
Innovid
Innovid's Laura Foster has shown she is one to watch in the advertising technology industry. She leads all of Innovid's product-marketing efforts, spearheading an agile team that develops and executes internal and external product positioning. In early 2022, she played a key role in crafting go-to-market positioning and a sales enablement approach of Innovid's acquisition of TVSquared — which, renamed InnovidXP, pushed Innovid to the forefront of the converged TV measurement landscape. In late 2021, she executed the launch and positioning of Innovid Key, the company's "identity as infrastructure" approach to identity resolution, and she also named the product. In 2019, she developed and led the go-to-market positioning and sales enablement approach for Innovid's acquisition of Herolens, the dynamic creative personalization (DCO) tool. In 2021, Innovid began trading on the New York Stock Exchange under the ticker symbol "CTV." Before Joining Innovid, Foster held increasingly senior roles at Sizmek. The Product Marketing Alliance recognized her as a Top 100 Product Marketing Influencer in 2021.

Katherine Gallagher
Programming Manager
Sinclair Broadcast Group
Katherine Gallagher has more than 10 years of comprehensive experience in various areas with a recent focus on and passion for digital content planning, specifically developing and implementing strategies to promote company or brand growth and progress. She is programming manager for STIRR, Sinclair Broadcast Group's ad-supported OTT streaming service. During her time with STIRR, she has actively implemented the successful launch of multiple revenue-generating initiatives and has overseeen the National STIRR City Channel. These initiatives include The National Desk on 87 Sinclair-owned stations (including all of the compay's MyNetworkTV and The CW affiliates), STIRR High School Football, which has live-streamed 1,000-plus local games since the channel's launch, and multiple specials with local, specialty programming. Previously, she worked for a decade in digital media and advertising for companies including NBCUniversal, ESPN and Grey Global Group. Highlights include supporting Olympics coverage, managing NBC show syndication for all brands and breaking major news stories.
Nick Garvin
Chief Operating Officer & Managing Partner
Mobile TV Group
Nick Garvin oversees all of Mobile TV Group's operations, which includes over half of all NBA, MLB and NHL broadcasts across the country and over 4,000 live events annually. Based in Denver, MTVG has offered high-quality broadcast engineering for nearly 30 years. In 2020, the company introduced Cloud Control, the first managed service for fully remote production, in response to the evolving industry and its needs. Following Cloud Control, MTVG launched MTVG Edge, a new edge-computing
product delivering MTVG's live production solutions for small and midsized productions anywhere with a minimal on-site equipment footprint and for a much lower cost. Garvin also expanded MTVG's expertise to the Los Angeles community with the launch of its newest mobile unit. He is on the board of Armstrong Capital Development (ACD) and served as a development committee member at Teach for America. Earlier, he founded and developed Stackup, an education technology company that was acquired by Global Grid for Learning in 2021.
Samuel Harowitz
VP, Content Acquisitions & Partnerships
Tubi
Samuel Harowitz leads all third-party licensed programming acquisitions with indie partners and major studios and brands for Tubi, including international content acquisitions, sports and FAST channels. On the heels of a banner content year for Fox Entertainment's streaming service, Harowitz is instrumental in helming the expansion of Tubi's content library of more than 50,000 titles. Harowitz most recently oversaw TV content acquisitions at Freevee, Amazon's AVOD service
formerly known as IMDb TV, where he led third-party licensed programming and optimized its first-run licensing program. Previously, Harowitz served as VP, digital content licensing at A+E Networks, where he was charged with licensing programming to SVOD and AVOD platforms and led partner management of digital and OTT platforms. Prior to that, he held roles as senior VP, development and production at Lisa Kudrow and Dan Bucatinsky's Is or Isn't Entertainment and VP, acquisitions and co-productions at FremantleMedia.
Stephen Hodge
CEO
OTTera
With his technology background, Stephen Hodge spearheaded companies like Toon Goggles, Digital Media Interactive, Anywhere Artists and now OTTera. Hodge leads OTTera's overall strategies for content licensing, business development, monetization and ensuring OTTera and its related companies stay ahead of their competition. OTTera's team launched the company in 2017 after working in the industry for more than seven years, forging successful partnerships with Roku, Vizio, Sony, Samsung and Hisense. OTTera provides a fully managed suite of OTT applications and FAST channels worldwide. Recent partnerships include ones with LAFIG Belgium and IMPS, the worldwide licensors for The Smurfs, to bring two 2D-animated linear FAST channels to kids and families around the world. OTTera also made an investment deal in AfroLandTV, a Black-centered streaming service aimed at bringing pan-African stories to global audiences. AfroLandTV also is backed by players such as Comcast NBCUniversal and Techstars. Hodge also joined AfroLandTV's executive board.
Kate Hoenigsberg
Senior VP, Drama Development
Universal Television
Kate Hoenigsberg oversees a slate of more than 50 drama series in development at Universal Television, a division of Universal Studio Group. Hoenigsberg also works closely with the studio's talent roster, which includes Jenna Bans, Jenna Bush Hager, Jessica Goldberg, Jordan Peele, Julie Plec, Amy Poehler and more. Projects under Hoenigsberg's purview have successfully sold to a variety of broadcast and streaming platforms, including NBCUniversal's NBC and Peacock, as well as external buyers such as Netflix and Prime Video. Such series include We Were Liars (Prime
Video), Murder by the Book (NBC), Freeman (Peacock) and Confessions (Netflix). Prior to joining Universal Television, Hoenigsberg was the senior content executive and scripted programming lead at Quibi, where she oversaw series including Veena Sud's The Stranger and When the Streetlights Go On. Before that, she spent more than 10 years at NBCUniversal, most recently as VP of the scripted cable group.
Fernando Hurtado
Manager, Digital Video
NBCUniversal Local
Fernando Hurtado is an award-winning bilingual journalist and content producer with experience producing engaging editorial segments for TV, digital, OTT and emerging platforms. In his role as a manager of digital video for NBCUniversal Local's Digital Innovation Team, he produces digital video for the division's NBC- and Telemundo-owned stations, regional sports networks and LX News, the TV network for millennial and Gen Z audiences. At NBCUniversal Local, Hurtado has covered major events including the Beijing and Tokyo Olympics, presidential elections, the Las Vegas massacre and the 2016 Democratic National Convention. He also serves as an adjunct instructor at the University of Southern California. He worked as supervising producer on LX News's My New Favorite Olympian podcast, which earned two Webby Signal Awards in the categories of Best Limited Sports Series and Best LGBTQ+ Episode. Hurtado wrote the podcast's LGBTQ+ episode and oversaw the entire series. Prior to NBC, Hurtado worked at ATTN: and Circa, Sinclair Broadcast Group's digital video news outlet. His work has appeared on Fusion, USA Today, The Huffington Post and Variety Latino.
RJ Larese
VP of Talent and Development and Brand Partnerships
Paramount Global
RJ Larese's commitment to shepherding great talent into Nickelodeon and AwesomenessTV has transformed casting for both brands' unscripted and digital content and has paved the way for a new, diverse slate of young BIPOC and LGBTQ+ talent. His strong relationships with up-and-coming digital creators and TikTok talent have greatly contributed to building a representative talent pool across both brands, turning breakthrough influencers into spinoff projects including The Sorta Scary Show with Matt Taylor and Ace B. King, former contestants on the Paramount Plus reality competition series Next Influencer. Larese works with digital creators and unscripted talent for both brands, finding them opportunities within Paramount for scripted and unscripted content, brand partnerships, consumer marketing, events and more. Prior to joining Paramount he was a talent, casting and development executive with more than a decade of experience at networks, production companies, and publishers, including ABC, ATTN:, Endemol, ITV America and PopSugar. He has also cast and developed shows for Bravo, E!, Lifetime, MTV, NBC, TLC, truTV and VH1.
Christian Linke
Co-Creator, Showrunner and Executive Producer, Arcane
Riot Games
Christian Linke is the Emmy-winning co-creator, showrunner and executive producer of Riot Games's Netflix series Arcane: League of Legends, the game-making company's first animated series. Arcane tells the origin story of two iconic League champions, set in the utopian Piltover and the oppressed underground of Zaun. The show held Netflix's No. 1 global spot for three weeks in a row, also hitting the top 10 in over 87 countries. He and fellow Arcane co-creator and executive producer Alex Yee are working on the show's second season, which is in production now. Linke won a Primetime Emmy in 2022 for Outstanding Animated Program for Arcane. Enemy, the song by Imagine Dragons from the original soundtrack, reached No. 1 on the Billboard Mainstream Top 40 and Adult Top 40 charts. A former musician himself, Linke has also used his skills to create Riot's music division from the ground up. Upon joining Riot 11 years ago, he used his talents as a composer to produce music for League of Legends, including its events, cinematics, albums and in-game music.
Betsy Lippitt
VP, U.S. TV Distribution
Sony Pictures Television
Betsy Lippitt leads Sony Pictures Entertainment's library and new content film and television sales across the U.S. TV networks and streaming platforms of The Walt Disney Co., Warner Bros. Discovery and Paramount Global. In her role, she leads complex, multiyear content distribution deal negotiations in all media (basic cable, pay TV, SVOD, AVOD, FVOD). In 2022 alone, Lippitt generated nine figures of revenue for SPE. Having previously been an SPE client, Lippitt drives sales for the studio through her client-focused, results-driven strategy of addressing the rapidly evolving demands of the TV and streaming market. Lippitt joined SPE from the AVOD streaming startup Tubi (now owned by Fox) in 2018, where she struck the platform's initial deals with every major Hollywood studio. Throughout her time at Tubi, Lippitt reported to the chief content officer and grew her role to oversee three global divisions: content acquisition, content planning and strategy and content partnerships. Prior to Tubi, Lippitt managed AVOD, home entertainment and worldwide nontheatrical sales for Miramax. She received her bachelor of fine arts degree from New York University.
Helen Lum
Executive VP
App Science
Helen Lum oversees all business and growth strategies for measurement and attribution platform App Science, a division of global advertising technology company Sabio Holdings. She has more than 10 years of experience in digital media, campaign management expertise and scaling business operations. Prior to her role as EVP, she helped build and manage Sabio's global account management team and assisted in spearheading the first mobile retargeting campaign in the industry. Helen's favorite apps are LinkedIn and Yelp. Prior to joining Sabio, she spearheaded the first mobile retargeting campaign in the industry and led campaign management teams at Opera Mediaworks (AdColony) and Conversant. Then, as one of the first employees hired at Sabio, she rose through the ranks from associate director of account management to senior VP of operations. She helped build and manage Sabio's global account and campaign management team, where she integrated teams, created efficiencies, and improved how the company delivers proposals, services and insights for its diverse client base.
Andrew Matero
VP, Platform
Ampersand
Andrew Matero is responsible for taking Ampersand's AND Platform to market. His passion for data allows him to take a consultative approach to supporting clients through advanced measurement and insights within the platform. He is charged with driving buy-side adoption of the platform, a buy-side TV interface that supports both national and local TV investment strategies. He partners closely with Ampersand's Media Sales Product and Research teams to effectively scale adoption. Even in a challenging macroeconomic year, per Ampersand, advertisers who use the platform are increasing their investments with the company by an average of 20% or more year-to-date. In one particular instance, the platform's role in working with a leading auto brand drove a nearly 40% increase in investment year-over-year. Matero joined Ampersand in 2019 as VP of client partnerships, with a focus on data, analytics and addressable TV buying. Before joining Ampersand, he worked at Comcast in advanced advertising and at NBCUniversal in a variety of broadcast, local and digitally focused roles.
Kelly Miller
Senior VP, Global Partnerships
BBC Studios
Kelly Miller is responsible for driving BBC Studios's global original opportunities business and bringing the best of new U.K. scripted content to U.S. audiences while accelerating activities across genres with world-class television and digital clients. Since joining BBC Studios in 2021, Miller has strengthened existing and established new relationships with production companies in the U.K. such as Various Artists Limited, Sid Gentle, Clerkenwell, Lookout Point and the BBC Studios in-house production team to develop a robust content pipeline consisting of diverse voices and appealing storylines for U.S. audiences. Through these efforts, in a little under two years Miller has secured prominent partnerships stateside for several BBC Studios titles led by deals with Hulu for Am I Being Unreasonable, AMC Networks for Happy Valley, HBO for Rain Dogs and BBC America for Mood. Before joining BBC Studios, Miller was senior VP, international strategy at Endeavor Content. Prior to that, she led international co-productions and originals for Vimeo and was part of the content acquisitions team at Hulu. Previously, Miller held roles in the comedy department at 20th Century Fox Television.
Paul O'Malley
Independent Executive Producer
Formerly of 3 Ball Media
Paul O'Malley shepherded long-running hits for 3 Ball Media while helping develop new series and formats for top streamers and broadcasters, including CBS's family dance competition format Come Dance With Me and Prime Video's LGBTQ+ docusoap Tampa Baes, the platform's first-ever docuseries. He also developed and served as a consulting producer on Netflix hit My Unorthodox Life. One of O'Malley and 3 Ball's projects, Sampled, debuted in December 2022 on Paramount Plus, and he also was behind Amazon's LGBTQ+ docuseries starring Hispanic pop icons Callé y Poche set to debut this summer. Now an independent producer, he recently had a show premiere on HGTV, Selling Dubai, that he developed. Prior to his time at 3 Ball, O'Malley was VP of development at Authentic Entertainment, where he helped develop unscripted hits including TLC's Trading Spaces and Toddlers and Tiaras as well as Esquire Network's White Collar Brawlers and Knife Fight. His other credits include RuPaul's Drag Race, American Gladiators, Parental Control and Tabitha's Takeover.
Trixie Pacis
Director of Acquisitions & Original Programming Development
ChimeTV
Trixie Pacis curates and develops programming at ChimeTV, a newly launched Asian American and Pacific Islander cable network delivered in English that highlights the diverse stories, issues and culture of the AAPI community. A Filipina-Canadian with more than a decade of film-industry experience, her perspective on programming stems from heading script development at Drive Films as well as screenwriting, producing and directing in North America and Asia. Pacis is a go-to executive on every facet of programming, from acquisitions to scheduling to finding the best original content. She also pinch-hits on marketing and design. Pacis came up in the industry step by step as a writer at Los Angeles magazine, an assistant at Trisko Talent Agency and a script development coordinator at Drive Films before embarking on independent roles in those areas, plus photography and social media. She's won awards for films she's written, recieved promotions and accolades and has wound up in L.A. with Chime TV, on the verge of launching a network with female and Asian-American ownership.
Joy Phillips
Senior VP, Publicity
AMC Networks
With more than 15 years of public-relations experience in the entertainment field, Joy Phillips oversees consumer publicity campaigns for several series across the AMC Networks linear and curated streaming platforms. Recent highlights include AMC's Dark Winds and Kevin Can F Himself, AMC Plus's This Is Going to Hurt and Gangs of London, BBC America's Killing Eve Season 4, Acorn TV's My Life Is Murder and Harry Wild and Sundance Now's State of the Union. Her upcoming series include Dark Winds Seaseon 2, Happy Valley Season 3, Monsieur Spade and Parish. She also oversees public relations strategy for WE tv and ALLBLK, brands that feature popular and targeted programming such as Brat Loves Judy, the Love After Lockup franchise, MC Lyte's Partners In Rhyme, Á La Carte and more. She has been with AMC Networks since 2019 and oversees the L.A.-based PR team. Phillips started at Rubenstein in 2015, and prior to Starz, she worked at Fifteen Minutes Public Relations. She began her career in personal publicity at Wolf-Kasteler Public Relations.
Michael Rycyzyn
Director, Digital Licensing
A+E Networks
Michael Rycyzyn has worked for A+E Networks for eight years in both ad sales and global content sales. He began his career in ad sales before becoming a sales planner and then moving to the global content sales team, where he was promoted twice. He is at the forefront of business development and industry growth. His work ensures A+E programming placement on platforms such as Apple TV, Amazon, Google/YouTube, Vudu-Fandango, Xbox, Comcast, Verizon
Communications and Frontier Communications, resulting in a significant growth in brand awareness and revenue for the company. Rycyzyn has led A+E's electronic sell-through and TV video-on-demand business to garner some of the largest revenue-generating EST content premieres in the history of the company, as shown through Lifetime's Surviving R. Kelly, Girl in the Basement and History's Alone and The Curse of Oak Island, A+E said. He also successfully expanded the A+E EST business in Japan and other countries, expanding global partnerships and presence.
Shaheen Sayani
Head of Content Partnerships, Samsung TV Plus
Samsung Electronics America
Shaheen Sayani is an accomplished professional with 10-plus years of experience at the intersection of technology and entertainment. She partners with the industry's leading content companies to cater to the rapidly expanding digital audience, leading her team to be subject-matter experts on diverse viewership habits. Her entrepreneurial spirit has inspired her to work on the leading edge of tech and entertainment, seeking to build the TV experience of the future. With keen business acumen, Sayani has developed complex content strategy, managed high-value acquisitions and built internal systems that adapt to the ebbs and flows of the streaming world. Her prior tenures at Netflix, VideoElephant and Caffeine have leveraged her prowess over distribution across several commercial models, and with many years as a film festival programmer under her belt, curation of content categories is second nature to her. Sayani is a Southern California native.
Ahmadou Seck
VP, Scripted TV
Macro
Ahmadou Seck is an innovative executive who is passionate about working with diverse creatives to amplify their stories. As VP of scripted programming at the multiplatform media company Macro, he produces projects in the scripted and unscripted spaces. He has worked on the Emmy-nominated show Raising Dion and as an executive producer on Apple TV's dark comedy Government Cheese and FX's The Scent of Burnt Flowers. His professional journey includes experience in the agency world (Creative Artists Agency), at a television network (Participant Media-owned Pivot) and with Will Smith's production company, Overbrook Entertainment. At Overbrook, he was an associate producer on the critically acclaimed show Cobra Kai. Raised by Senegalese parents in Seattle, Seck was taught the importance of being an active member of the community. Since moving to Los Angeles, he has brought that same spirit to the entertainment industry and has held leadership positions with the CAA Multi­cultural Committee, Colour Entertainment and AfroBrunch. He has a bachelor's degree from St. Martin's University.
Matt Shanfield
Executive VP, Development
The Intellectual Property Corp. (IPC), a part of Sony Pictures Television
Matt Shanfield is the creative executive behind the development of original concepts, unique formats and breaking new talent. Within the last year-plus, he has shepherded or executive produced titles such as Secrets of Playboy (A&E), The D'Amelio Show (Hulu), The Curse of Von Dutch (Hulu), Restaurant Rivals (Discovery Plus), The Climb (HBO Max) and Jewish Matchmaking (Netflix). He joined IPC after heading development for Asylum Entertainment. Prior to Asylum, Shanfield served as the VP of development at Oxygen, VP of development at Irwin Entertainment and director of development at Shed Media US. He also developed and produced for Mark Burnett Productions where he was a producer on series such as Shark Tank, The Apprentice and Trust Me, I'm a Game Show Host. He began his career at The William Morris Agency.
Kyle Simon
Partner
Perkins Coie LLP
Kyle Simon is a partner and member of Perkins Coie LLP's M&A practice and the Digital Media & Entertainment, Gaming, and Sports industry group. He represents public and private companies and private equity funds in complex business transactions, including mergers, acquisitions, leveraged buyouts, carve-outs, minority investments, secondary investments and joint ventures. He has additional industry expertise with media and entertainment company M&A transactions, including the purchase and sale of broadcast television and radio stations (including Big Four network affiliates in major markets), broadcast and digital ad representation companies, programming enterprises and programming joint ventures. He has been involved in a range of TV-related transactions, including representing Fox Corp. in its acquisition of TMZ; representing Estrella Media in its innovative deal to sell its Dallas station to Tegna and enter into a long-term affiliation agreement with Tegna; and helping Cox Media Group to acquire Fox affiliate KLSR Eugene, Oregon.
Evan Statton
Senior Principal Architect, Media and Entertainment
Amazon Web Services
Evan Statton has spent the last 20 years inventing the future of media technology with some of the largest media companies in the world. He leads a worldwide team
of Solutions Architects at Amazon Web Services whose work impacts thousands
of customers in all facets of media and entertainment. His work includes leading technology roadmap sessions within AWS, as well as visioning and education sessions with media and entertainment customers around the globe. He has influenced more than 40 AWS features including the ability to manipulate fully uncompressed 4K video in the cloud. He has earned seven patents in video processing and transmission, and recently earned a Hollywood Professional Association Award for Engineering Excellence. Before joining AWS, he deployed the first national HD IP transmission system for MLB.com at a time when many in the industry were saying internet-protocol transport was not possible. He then spent four years at NBCUniversal leading the design and implementation of over 200 transmission and playout channels.
Adam Sussman
VP of Development
Furry Prawn Productions (NBCUniversal)
Adam Sussman is a veteran television executive and has worked in the NBCUniversal family since 2011. As VP of development for Jason Raff's Furry Prawn Productions, a network overall deal with the America's Got Talent showrunner, he creates, develops and sells original unscripted formats across broadcast, cable and streaming platforms. In 2020, he conceptualized the special, Sit Down Comedy Sessions with Howie Mandel (for Just for Laughs), where the star host sat down with the late Bob Saget, Ms. Pat and Bobby Lee for candid conversations about how they turned tragedy into comedy gold. His proudest talent-driven projects center on pro-social issues including mental health, inclusion and representation, gender equity, LGBT stories, women in STEM, and activism. Earlier, he was director of development for Steele Mill Productions. He climbed the entertainment ladder at Zodiak USA (formerly RDF USA), where he was manager of development. He started his career working in comedy for veteran producers Pat Tourk Lee and John Moffitt at Moffitt-Lee Productions and HBO's The Comedy Festival.
Brian Tannenbaum
Head of Originals, The Roku Channel
Roku
Brian Tannenbaum leads all aspects of original programming for The Roku Channel, including scripted series, unscripted series and feature films. A key member of the team behind the launch of the Roku Originals banner, he manages Roku's content strategy across all original series commissions and development. Roku Originals programs include scripted programs, like Weird: The Al Yankovic Story and Die Hart, and unscripted fare like The Great American Baking Show and Meet Me in Paris. Tannenbaum (who was promoted on the departure of Colin Davis to Sony) was part of the original Roku Originals team. Prior to joining Roku, Tannenbaum led alternative and unscripted programming for the short-form streaming service Quibi, managing a slate of more than 50 television titles. He got his start in the entertainment industry at Lionsgate, where he last served as senior VP of creative and business affairs, alternative programming. During his tenure, he guided the development and production of series for Lionsgate's alternative television business, including Kevin Hart: What the Fit (YouTube) and Selling Sunset (Netflix).
Brendon Thomas
SVP, Distribution and Business Development
Paramount Streaming
Brendon Thomas is responsible for Paramount Plus and Pluto TV's rapid audience growth via partnerships with original equipment makers (OEMs), platforms and other strategic partners for the streaming services. Prior to joining Paramount Streaming, Thomas co-founded and served as CEO of Shindig, a crowdfunding platform. Shindig was acquired by content monetization platform provider Okanjo, where he then served as president until joining Pluto TV. Thomas and his 10-member team are tasked with growing global streaming distribution through dealmaking, renewals and partnerships across the Paramount Streaming portfolio of offerings, including and especially Pluto TV and Paramount Plus. His efforts have helped secure and retain Pluto TV's spot as a leading FAST service, and accelerated distribution of Paramount Plus beyond all other SVODs: Paramount Plus was the fastest-growing SVOD in the last year.
Kim Wendt
Senior Solutions Architect
Amazon Web Services (AWS)
Kim Wendt is responsible for helping global media and entertainment companies on their journey to the cloud at Amazon Web Services. She also leads the engagement between AWS and Motion Picture Laboratories Inc. (MovieLabs) to drive the industry towards the MovieLabs 2030 Vision. In addition to her day-to-day responsibilities, Wendt participates in the Amazon Future Engineer Class Chats program to encourage future generations to pursue careers in STEM, mentors early-career talent Amazonians and raises the hiring bar at Amazon through interviewing. She holds a master's degree from Georgia Tech in computer science with a machine learning specialization. As creator of technical architectures for workflows such as Dailies in the Cloud, VFX Plate migration and archival migrations, she has had tremendous impact within media and entertainment businesses in Los Angeles and beyond. Wendt has also mentored multiple women in the industry, participating in high-school coaching sessions across the U.S. and running training initiatives at industry events.
Alex Yee
Co-Creator, Writer and Executive Producer, Arcane
Riot Games
Alex Yee began his journey with Riot 12 years ago as a player support specialist. Since then, he has helped guide League of Legends in his role as creative designer, leading the team through preproduction, including story development, writing scripts and concept design. He is the co-creator, writer and executive producer of Riot's hit Netflix series Arcane, the company's first animated series, now in production on its second season. Arcane was nominated for five Primetime Emmy Awards and took home four, including Outstanding Animated Program. He and fellow co-creator and executive producer Christian Linke are currently working on the show's second season, which is in production. Yee prides himself on the lore and world-building he has done for League of Legends, but notes his favorite contributions are some of the champions he's contributed to, including Riven, Thresh, Draven, Leona, Graves and Lulu.
The smarter way to stay on top of the multichannel video marketplace. Sign up below.
Kent has been a journalist, writer and editor at Multichannel News since 1994 and with Broadcasting+Cable since 2010. He is a good point of contact for anything editorial at the publications and for Nexttv.com. Before joining Multichannel News he had been a newspaper reporter with publications including The Washington Times, The Poughkeepsie (N.Y.) Journal and North County News.